Bot Net: Ramshackle Robotics
Overcharged Rework with this week's update! [Version 0.3.4]
---
We felt that battery charge was in much need of some improvements, so here's what we've got for you!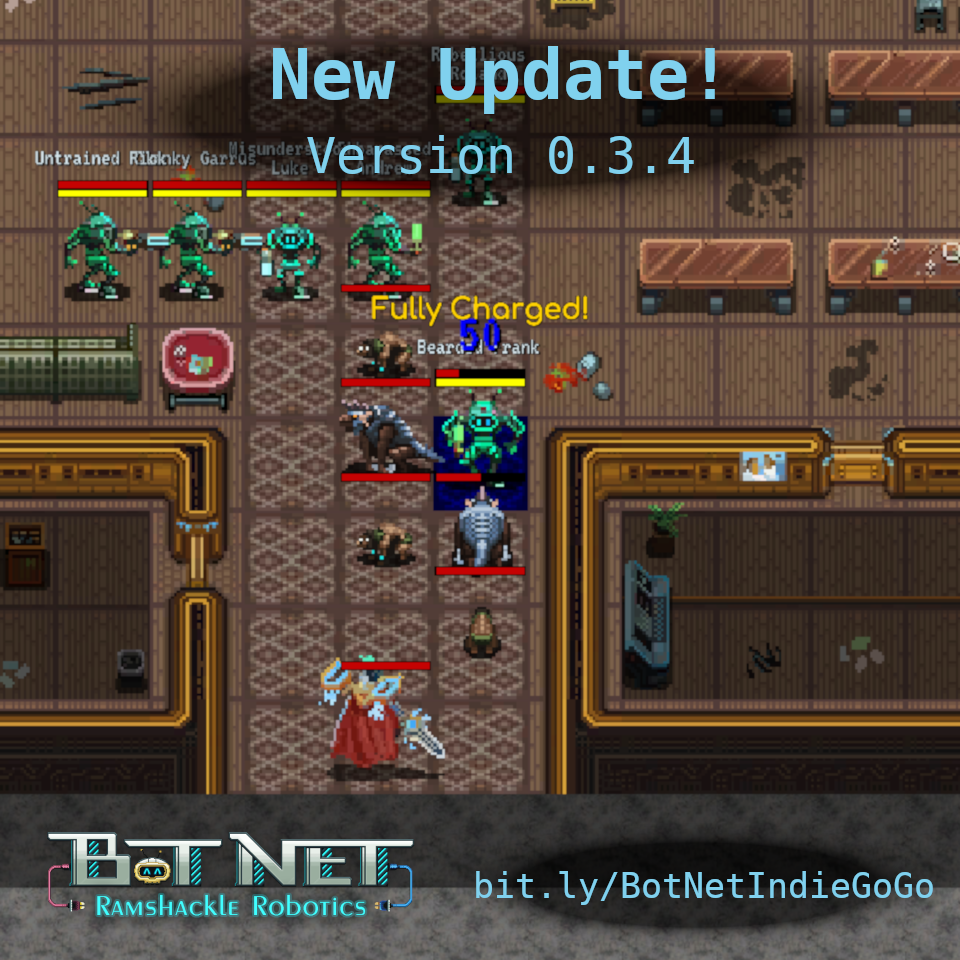 Overcharge rework. Previously Overcharged bots are now called fully charged and have the option to expend all of their battery to become Overchargedfor the turn. A fully charged bot still gets the 25% bonus like before and an overcharged bot will now get a 50% boost to their stats. If you get a bot back to fully charged after applying overcharge, the effects will stack to a 75% boost.
Fully charged is now indicated by a bot's battery bar changing colour to yellow.
Fully charged now only requires getting to 100% battery instead of recharge while at 100% battery.
Bots will only lose battery charge once in a turn when changing commands and the battery charge will be refunded if you set it back to the bot's original commands.
Changing a bots commands now not only costs 50% battery but requires having at least 50% battery to expend.
On top of this, there's a few other QOL improvements and bug fixes.
Make sure to check out the Version Log in game for all the details!
Get Bot Net: Ramshackle Robotics