Bot Net: Ramshackle Robotics
QOL and Balance Improvements with this week's update! [Version 0.3.3]
---
We've got a nice quality of life update this week for you!

With the launch of the Indiegogo campaign we've been pretty busy, so this update mainly contains some quality of life improvements and balance adjustments. The next bi-weekly update will be including some larger content updates, so make sure to stay tuned in for it!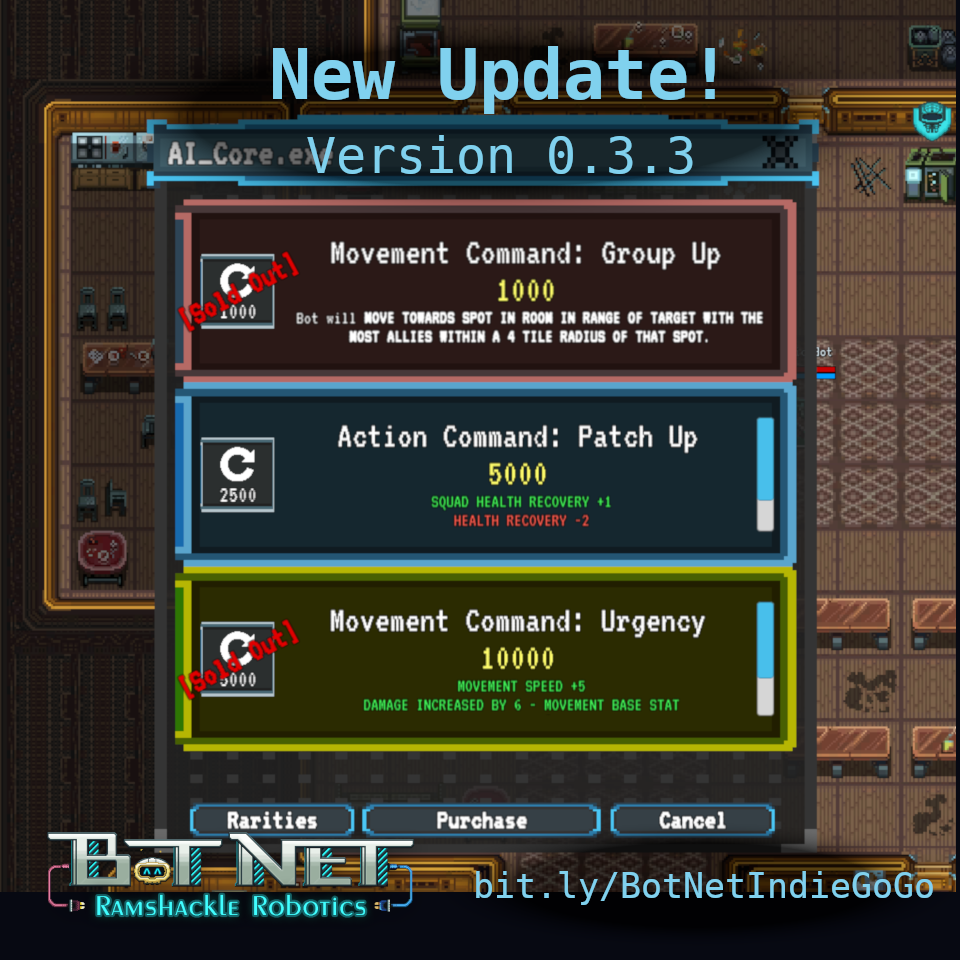 This week's update includes:
Reduced costs for AI Core unlocks.
The second 3D Printer is now revealed from the start on a normal game.
The fast forward button is now turned on by default.
Make sure to check out the Version Log in game to see the full list of changes!
Today's the last day for the early bird pledge tiers! If you haven't made your pledge to the campaign yet, make sure to pop over quickly and get your discount!
Click on the image above to get to the campaign page!
Get Bot Net: Ramshackle Robotics